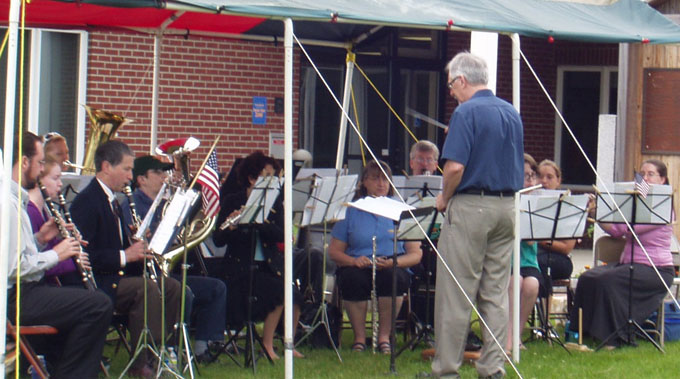 Holiday Concert
Join us for our holiday concert, Sunday, December 11, 2016 at 2 PM at the Milton High School. For more information see our holiday schedule.
Band members: See rehearsal schedule. New members always welcome; contact us for more information.
The Milton Community Band, based in Milton, Vermont, plays a series of outdoor concerts each summer. We are available for hire to perform at other events in the area. New members are always welcome, with no audition.