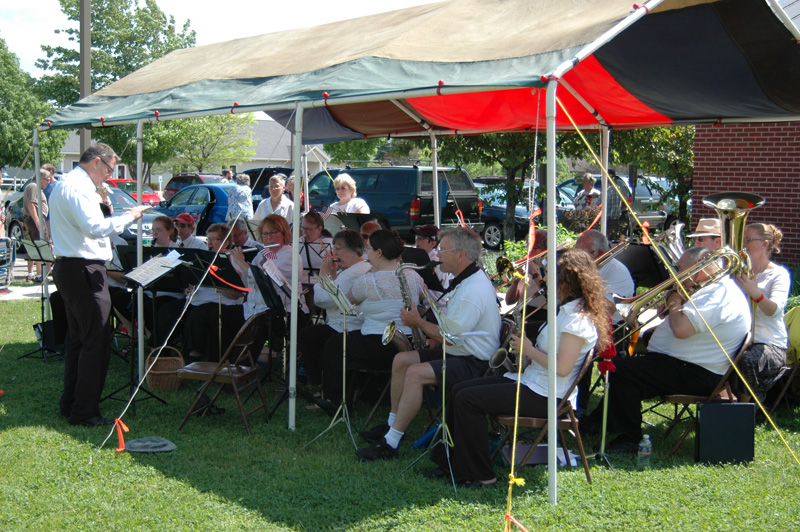 2018 Holiday Season
Join us for our 2018 holiday concert on Sunday, December 9! We will also perform a holiday concert at Williston Woods, and members of the band will be on hand for the Milton Tree Lighting at Hannaford Plaza. More information.
Band members: See rehearsal schedule. New members always welcome; contact us for more information.
The Milton Community Band, based in Milton, Vermont, plays a series of outdoor concerts each summer. We are available for hire to perform at other events in the area. New members are always welcome, with no audition.
Thank you to our sponsors!